Welcome to No Bids eBay™ Search Tools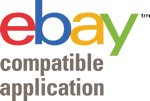 The No Bids website and the search tools you find here are approved by eBay.
You can use the search tools to find items ending soon on eBay with No Bids. We also provide you with other search tools including a Misspelled eBay Items, Most Watched eBay Items and eBay listings with the Most Number of Bids.
We cover all of the eBay country sites such as the United States, Canada, United Kingdom, Australia, Belgium, Germany, France, Austria, Italy, Spain, Netherlands, Ireland, Switzerland, Poland, Singapore, Philippines, Hong Kong, India and more.
Help and Special eBay Offers
Join us on Facebook or Twitter to get eBay offers and to ask questions. We'd be happy to see you there. You can also contact us here.
Search – Find eBay Auctions Ending Soon With No Bids
Using the this search tool you can pick up some great bargains. The eBay No Bids Search Tool is free to use. You can to search on eBay sites around the world.
You can also install the Official No Bids Android or Apple App for your mobile device. See details here.
eBay Misspelled Listings – Items Listed on eBay With Typos
There are many items listed at auction on eBay that have spelling mistakes. Misspelled eBay listings receive no bids or very few bids simply because they are rarely found. Some people like to find then and then resell them for profit.
eBay Most Watched – Auctions on eBay With The Most Watchers
Find the most watched items on eBay within a country and a category by using the Most Watched search tool. Very simple and very informative for buyers and sellers.

eBay Most Bids – Auctions on eBay With The Highest Number Of Bids
Find the eBay items in your country and category that have the Highest Number of Bids. Which items are attracting the most bids on eBay? This can be a great tool for eBay sellers researching product niches, or for buyers looking for trending items.
DON'T LOSE THESE IMPORTANT TOOLS – Bookmark No Bids
When you discover how much you can save by using the search tools at No Bids you will want to come back again and again. Why not put No Bids on your bookmark bar so you can come back quickly when you need to find an eBay bargain. Here's how to bookmark.
Help Your Friends and Family SAVE TIME AND MONEY on eBay Purchases
What would your friends and family say if you were to show them where they can find bargains and save money? Share the No Bids site now and help them find the items on eBay that have No Bids or Misspellings.
You can also share No Bids using the Social Media buttons. Show you care and share!
Suggestions or Questions?
If you find a fault please check the FAQ section. If you have suggestions or questions please feel free to contact us here. We are always happy to hear from our many regular visitors and new visitors.
Site Updates
We will be posting site updates as we improve our search tools. Our regular users will appreciate that we are working to improve our search tools and squash the bugs.